PPHU "FIC" Tomasz Fic is a family company with a history of over twenty years, which has managed to work out a strong position in the industry. We have continuously operated on the polypropylene packaging market since 1999 and, during these over two decades, we carefully built our position step by step. This is why we can now proudly say we are treated as a reliable and trustworthy business partner, recommended by one company to another.
As we have mentioned, the history of our Company is rich, and dates back to the end of the previous century. We have observed many changes since then. A major change occurred on 12 December 2012, when the son stepped in to replace his deceased father, and became the owner.
Further major changes took place five years later, in 2017. This is when we changed our premises and built a state-of-the-art production building, which helped us establish our position on the polypropylene packaging market.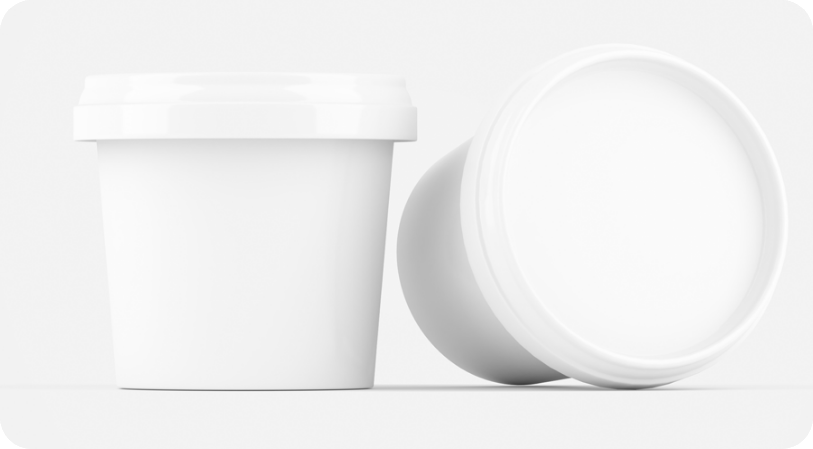 By choosing us as your business partner, you choose a company specialising in manufacture of polypropylene packaging. The packaging can be applied both in the food sector, and for industrial purposes.
Our offer is characterised not only with top quality of the products, but also with their universal application (broad range of applications). Furthermore, our packaging is provided with seals, which guarantees security and integrity of the contents after first filling.
The broad range of our products makes it possible for us to offer free choice of packaging, tailored to individual needs and preferences. This is why everyone can find the packaging that suits one's product best.
We keep pointing out that the main strength of PPHU "Fic" Tomasz Fic lies in the people. Our qualified staff is the team of experienced specialists who are experts in their job, and guarantee top results. The people are, certainly, supported by technology. State-of-the-art machinery gives us unique opportunities, and we often use that potential to develop innovative solutions we can then offer our clients.
The quality of our products attracts clients from abroad, with increasingly greater number of orders being manufactured for partners across Europe, and even far beyond Europe. Nevertheless, we approach every client in the same way: we gradually gain the Clients' confidence by doing whatever we can to make our Clients fully satisfied about their cooperation with Fic-Opakowania. This is why we can build long-term relationships that not only contribute to our credibility, but also help us function on the market.
The market standing and quality of products manufactured by PPHU "FIC" Tomasz Fic are also testified to by ISO 9001 and HACCP certification.
Regardless of the scale of the order, we always have the same goal: provide our Clients with top quality products to the full satisfaction with the service.  This is why the products we offer are made in a way to guarantee top hygienic standards of production, while using raw materials and materials originating exclusively from tested and reliable suppliers.
The very fact of having qualified staff and own tool-making department, in turn, make it possible for us to complete orders at a very quick pace. This is why the lead time to obtaining the final product is minimised, while the advanced warehousing and transport systems allow us to guarantee timely deliveries.
At PPHU "FIC" Tomasz Fic, we focus on ecology and the environment. This is why we continue to upgrade our machinery and optimise our processes through the application of the new generation equipment. We strive to reduce the weight of packaging products (naturally, preserving the existing quality), and conduct full recycling of the post-production waste. To facilitate the recycling process, our packaging is made from one and the same material. Our core goals include reduced CO2 emissions, which is achieved by recovery of heat generated by the machinery and using it to heat our premises.
We are aware of the challenges posed by the contemporary, dynamically changing world. We are committed to sustainable development, and support circular economy. As a manufacturer, we exclusively offer packaging that is safe to human life and health. Furthermore, we guarantee full recyclability of our products!
Wishing to find out more about our Company? Contact us! We will be pleased to answer all your questions to your satisfaction.
We also encourage you to read our detailed offer and to use the services of Fic-Opakowania, a long-term and reliable partner with an established market position.